PERFORMING ARTS SERIES | 2016-2017 SEASON
Thursday, April 27, 2017, at 7:30 PM
This event has already occured. View our upcoming performances to plan your next Armstrong experience.
VIEW PERFORMANCES
The most sought-after trio in the world.
The most sought-after trio in the world, the Grammy-nominated Eroica Trio enraptures audiences with flawless technical virtuosity, irresistible enthusiasm and sensual elegance. The three women who make up this celebrated ensemble electrify the concert stage with their passionate performances. Join us as they return to Armstrong for a second encore performance.
"There is an edge of the seat intensity to every note they produce."
–New York Times
J.S. Bach, Chaconne
Heitor Villa Lobos, Aria
Kevin Puts*, Trio Sinfonia (Written for Eroica Trio)
Antonin Dvorak, Piano Trio No. 4, Op. 90 "Dumky"
*Recent winner of Pulitzer Prize for composition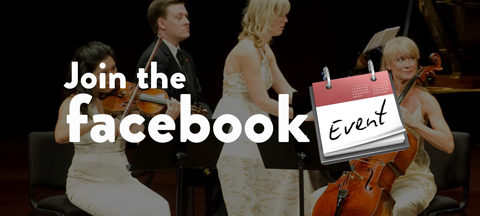 EVENT
FACEBOOK
Join the Event to get updates on this performance. No purchase required.
JOIN