PERFORMING ARTS SERIES | 2021-2022 SEASON
Wednesday, March 02, 2022, at 7:30 PM
This event has already occured. View our upcoming performances to plan your next Armstrong experience.
VIEW PERFORMANCES
Tchaikovsky Violin Concerto
Founded in 1944 in the throes of WWII, The Polish Wieniawski Philharmonic gave the first symphony concert in postwar Poland and has since become the largest music institution in eastern Poland. Embarking on a North American tour in 2022, the orchestra is joined by violinist Sara Dragan, the First prize winner of the Henryk Wieniawski International Violin Competition. Under the baton of principal conductor Wojciech Rodek, they are poised to dazzle audiences with the debut performance of the Tchaikovsky Violin Concerto at Armstrong Auditorium.

Sara Dragan - violin soloist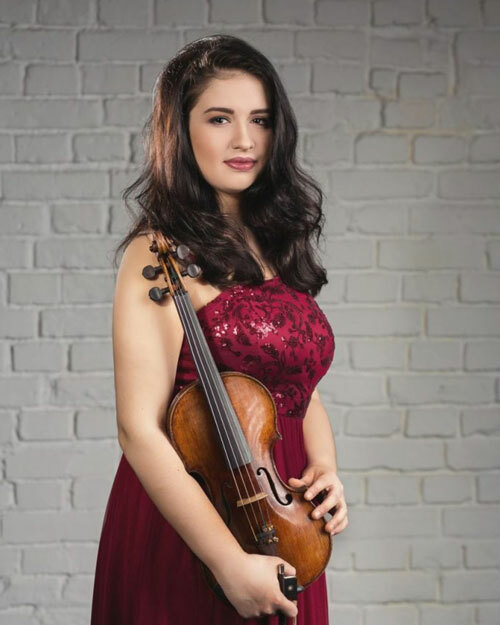 Ms. Dragan won first prize / Grand Prix in over 50 violin competitions across Europe, Asia and the United States, including the International Wieniawski and Lipinski Violin Competitions, New York International Artists Association Competition, Novosibirsk International Violin Competition, International G.P. Telemann Violin Competition and the International Global Music Partnership Competition.
Rossini, Overture to The Silken Ladder
Tchaikovsky Violin Concerto
Schubert, Symphony No. 9 "The Great"