PERFORMING ARTS SERIES | 2016-2017 SEASON
Thursday, January 12, 2017, at 7:30 PM
This event has already occured. View our upcoming performances to plan your next Armstrong experience.
VIEW PERFORMANCES
A Night in Ancient and New China
The pipa is a lute-like instrument with a history of over 2,000 years in China. Wu Man, the instrument's premier virtuoso, is the leading ambassador of Chinese music and "the artist most responsible for bringing the pipa to the Western World," (The Los Angeles Times). Invited by Yo-Yo Ma to the famous Silk Road Project, she has carved out a career which gives this ancient instrument a contemporary role.
Wu Man and the Shanghai String Quartet meld the sounds of China with the Western string quartet and pipa in an unforgettable concert experience. Exploring the great music of China, the program will feature a new multimedia work by the eminent Chinese composer Zhao Jiping as well as some of his most famous scores of Chinese cinema—Raise the Red Lantern, Farewell My Concubine, To Live—along with a suite of traditional Chinese folk songs and much more!
"Brilliantly original and inarguably gorgeous."
–The Washington Post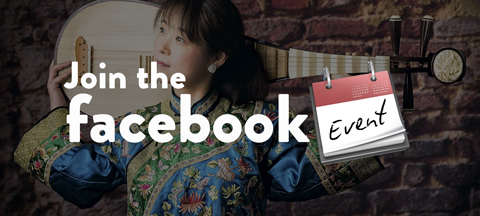 EVENT
FACEBOOK
Join the Event to get updates on this performance. No purchase required.
JOIN